Svit USA, Inc. offers a selection of quality used Beck sheeters, Cameron sheeters, and Rosenthall sheeters ideal for a range of complex converting operations.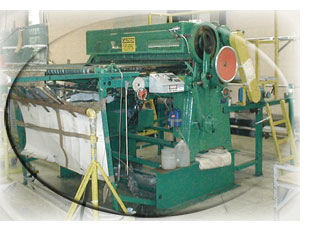 Whether your application calls for slitting, punching, rewinding, web guiding or multiple unwinds, we can deliver a selection of used sheeters that meet your peformance requirements and get the job done. Our inventory of used sheeters includes quality and used Beck sheeters, Cameron sheeters, and Rosenthal sheeters used for a range of applications on board, film, foil, nonwovens, paper, tissue and many other materials.

At your request, Svit USA can conduct a detailed analysis of your converting processes, products and manufacturing requirements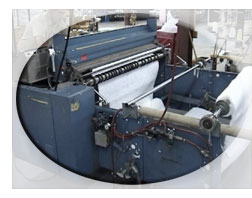 to determine the optimal method of production then recommend the model of used sheeter sure to secure a competitive advantage through improved throughput, increased quality, yield and return on investment. Our stock of Beck sheeters, Cameron sheeters, and Rosenthal sheeters incorporate advanced control station, cutting and drive systems technology and for cutting about any material quickly and precisely into just the exact size sheets you need.

Our selection of quality used Beck sheeters, Cameron sheeters and Rosenthal sheeters includes:


Cut Size Sheeters

Dual Rotary Sheeters

Folio Sheeters

Knife Sheeters

Rotary Sheeters
The dedicated staff at Svit USA, Inc. leverages over 20 years of industry experience bring our customers the best selection of quality used sheeters that optimize production, improve cost-efficiency and secure a critical time-to-market advantage. We offer sheeters of the highest quality and value at the most competitive price.

Svit USA, Inc. proudly serves the used sheeter machinery needs of customers in the following industries:
Automotive
Communications
Consumer
Electrical
Footwear
Graphic Arts
Specialty
Industrial
Medical
Retail
Technical
Safety
Please contact Svit USA, Inc. to learn more about our selection of Beck sheeters, Cameron sheeter, Rosenthal sheeters and why we are your partner of choice for used sheeters of unmatched quality, value and price.